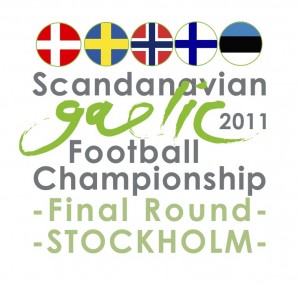 In a little over ten days' time, competitive Gaelic football will make it's debut in the Swedish capital as the city hosts the final round of the Scandinavian Gaelic football championship for 2011.
As well as our friends and rivals from Gothenburg, Malmö and Oslo, we look forward to welcoming the two new clubs from Tallinn and Helsinki who will take part in men's and women's invitational tournaments on the day.
More information will be made available soon – you can also check out the Facebook event.
So with ten teams, three competitions and three individual prizes on offer, a bar and food run by the Dubliner and music, craic, a bouncy castle and much, much more, Årstafältet is the place to be on Saturday August 20th!
Be part of it.